Creative art direction / Editorial Design / Cover Design / Photography / Copy
---
---
︎
Concept:
First of All

This volume was formatted
as a storytelling convertsation.

First of all • Meanwhile
Next • What had happened was
---
︎
Cover
Covered with strips of photos featured within,
the cover is printed on white book cloth
with a non-glare sealant applied.


︎︎︎
---

︎
Endsheets

A continuation of the cover styling
printed in process color on white lined recycled stock
with a heavy dose of spot-gloss ultraviolet lamination applied

︎︎︎
---

︎
Concept Development

Stanzas of free-associated verse
declare living your own story requires action.

Show up. Do something. Figure it out.


Is it personal? A mantra?
A rant? A sermon?
A life goal to rustle the restless?
Yes, becuase everyone and everything
should have a purpose.
︎︎︎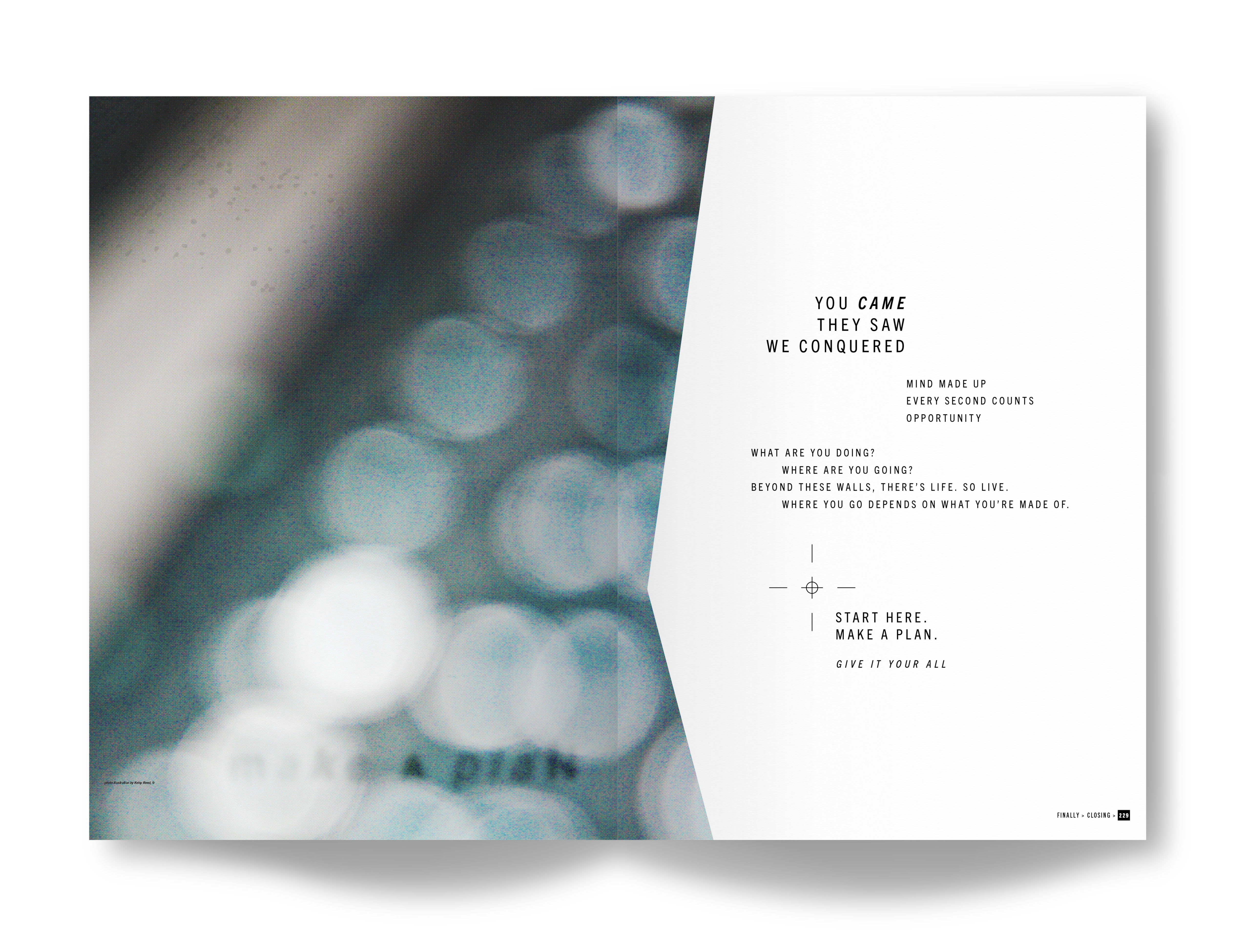 ---
︎
Disassembled photographs
set off and frame stories
in a way that becomes a hybrid
of stoytelling and art.
︎︎︎