Creative art direction / Editorial Design / Cover Design / Photography / Copy
---
---


︎
C O N C E P T
State of Mind

Billy Joel suggested in song,
"Some folks like to get away."
His "state of mind" connvinced the
art department to develop his daydream
into an imaginative design system
for this volume.
---

︎
C O V E R

An artist's rendering of a chemical emulsion sets the mood.
FiberMark® Black Diamond etched material serves as the canvas
to this process color mat, applied individually using an Acuity® press
before wrapping 145-point binders board. The title, in black foil
lettering, completes the cover composition.
︎︎︎
---
︎
E N D S H E E T S

A table of contents, documentary photo art and intro
concept copy is printed in a double pass of Pantone® 877 silver
on Mohawk Loop Feltmark cover stock.

︎︎︎

---

︎
S T O R Y

Life was not meant to be lived in black & white——but maybe in black,
silver & pop colors? Old newspapers inspired type packaging
featuring a sans-serif prizefighter.

︎︎︎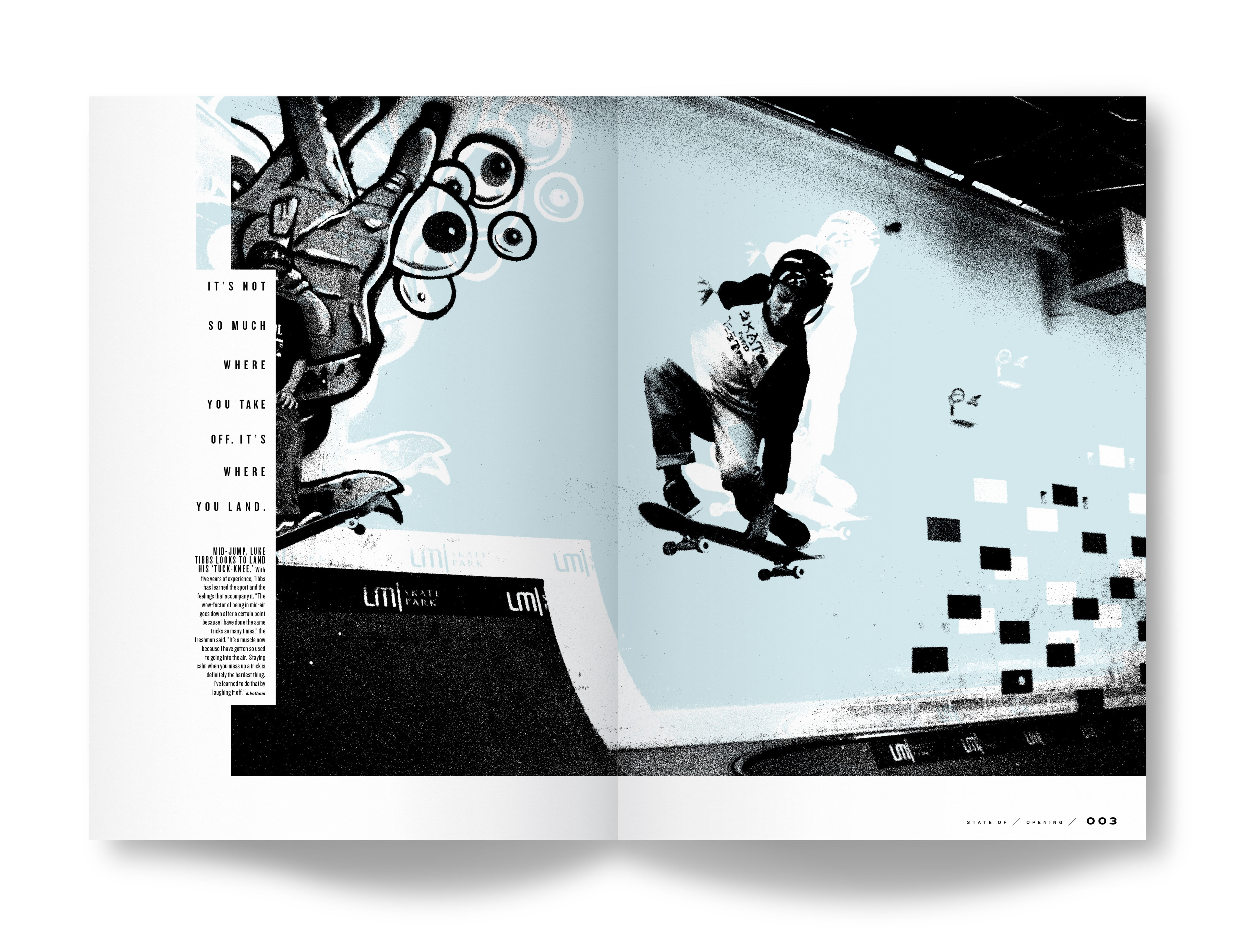 ---
︎
S T A T E M E N T

A signature of Mohawk Loop Feltmark in text weight
carries a double pass of Pantone® 877 Silver
conjuring analog darkroom developing tanks where images
fade into view——moments of beauty and resolve.

Darkness: poignant, powerful
Life: an image, half-processed
Minds: not always made up
︎︎︎